Jah Be

Jamaican Reggae
Dantan Humble is a member of a large Jamaican family, from which also the legendary singer U-Roy has emerged.
Surely no surprise, that classic DJ and toasting are the styles, that he enjoys most.
Of course versatility is huge with him and none of the latest trends in beats and dancehall craze can take an old professional like him by surprise.
That`s perhaps why his collaboration with Gargamel and Daddy Roach came across so very convincing.
Pure Rasta Vibes grown on more than 20 years of touring and recording in countless places have also created a vast repertoire of many styles from Roots Reggae to Dancehall, Hip Hop, Funk and also Jungle.
Many releases on various Labels show, what a great performer Dantan Humble is.
His tune "it`s a feeling" for example was also released on a Compilation Album next to Buju Banton, Cocoa Tea and Barrington Levy and got also played by the living BFBS Reggae legend David Rodigan.
If i could change the world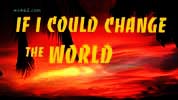 What Shaggy would like to change in our world