The Year of the Snake
The Dragon Year
On January 23, 2012 the year of the water Dragon had started and it had changed the game a lot .... that was the first outlook on 2012
Super Bowl 2013
3 Rabbits at the 49ers have reached the Super Bowl where qb Colin Kaepernick, Ray Lewis and head coach Jim Harbaugh will challenge Ravens` Tiger coach John Harbaugh with Buffalo qb Joe Flacco.
Election time in the US
had been for Buffalo Barack Obama and the Pigs Mitt Romney & Todd Akin and Rooster Ryan had lost as badly as Rooster David Patraeus with his sexy Rat fling Paula Broadwell.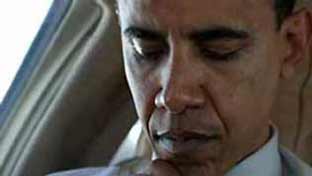 The FIFA Euro Cup
What an impressive third consecutive title win for Spanish Tiger coach Vincente del Bosque who had defeated Italian Rooster Cesare Prandelli.
2 great Goats on both sides of the field with Andrea Pirlo and Xavi had stood out as the top players of the tournament alongside Horse Mario Ballotelli.
Top losers had been the Buffalos with Wayne Rooney, Cristian Ronaldo, Mario Gomez and Lukas Podolski and the entire Dutch team around sacked Dragon coach Bert Marwijk.
Wimbledon
What an upswing for Rooster it had been with Serena Williams grabbing title No. 5 and Roger Federer equalizing the 7 wins of Pistol Pig Sampras.
The Dragon Oscars
2 Rats and 2 Goats were a sensation with The Artist. Read More
Many Rabbits had started very well into the year of the Dragon. Novak Djokovic, Andy Murray and Maria Sharapova had impressed at the Australian Open and even golden oldie Brigitte Nielsen made Queen of the Jungle in Germany.
Sad is the end of Rabbit Whitney Houston.
Super Bowl 2012
as predicted, Dragon coach Bill Belichick had completed his cycle of 12 years at the Patriots with having played the 2012 Dragon Super Bowl against Dog Tom Coughlin with the Giants who had become the champions around MVP qb Monkey Eli Manning.
The Rabbit year saw Rabbits rule!
All born in the same year of the Rabbit are ATP Tennis No.1 Novak Djokovic, the Formula 1 World Champion Sebastian Vettel and Lionel Messi, the by far most expensive soccer player in the world and Tiger Woods the best earning man in Sports and Maria Sharapova with the ladies at almost $30 million in 2011.
In addition Rabbit Angelina Jolie is the most expensive actress in the world, Johnny Depp the top actor and Rabbit Carlos Slim the richest Man in the world!
Wikileaks Pig Julian Assange had been the man of the year 2011.
That was the Soccer World Cup in South Africa.
Loads of catastrophes and ruined lives around the planet and BP Oil Rooster Tony Hayward as probably the loser of the year, perhaps followed by Barack Obama who might fall over the BP oil spill and the financial crisis.